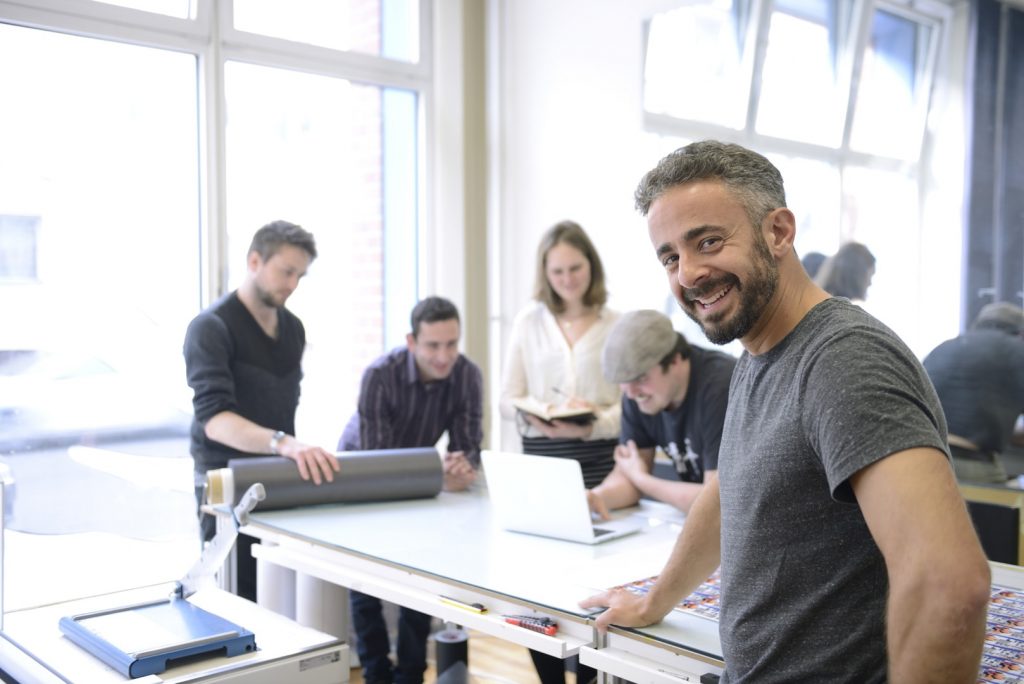 Business Advisory
---
Our business advisory service gives business owners the confidence to make strategic decisions on the move
Flexible, responsive and intuitive consider us your external Chief Financial Officer (CFO).
Opportunities don't wait for bank managers to get back to you, they need action today. Business demands a nimble approach and you want a problem-solving partner who can roll-up their sleeves and get down to business. That's where Lawrence Business Advisory is your right-hand man.
Your business is our business and we're here to partner with you. What that means in real terms is you can run ideas past us, get our professional opinion, and act with confidence.
---
Strategic Planning & Troubleshooting
---
Business is always changing and with that comes decisions about structuring, appointments and investments. Strategic Planning gives you an opportunity to bring in expert business advisors and run through the direction for your business. But what happens when the business is in trouble? It's a time of stress and tension that can leave you deep in debt with nowhere to turn. That's where our Trouble Shooting Business Advisory service hits the ground running.
Here's what we help with:
---

          Business set-up and structure

          Establishing board structures

          Raising capital with investors

          Preparing to sell the business

          Succession planning

          Tax debt crisis & recovery strategies
---
Cashflow Management
Managing your budgeting and cashflow is a learned skill, so if you need expert business advice and professional insights then reach out and call Lawrence. There's no one-size-fits-all approach, your business will have different needs depending on the stage of growth you're in.
Here's how we help:
Tax minimisation strategies
Project & capital expenditure advice
Education, training and connections
Debt management and restructuring
End of the phone purchasing advice
---
Succession Planning
---
Growing a successful business means carving out a future where you can take a step away and enjoy the life you've worked hard to create. When it comes to Succession Planning, Lawrence Business Advisors are here to make it simple and straightforward every step on the way.
Here's how we help:
---

          Preparing your business for sale or succession

          Selling your business

          Transitioning accountability

          Restructuring
---
Let's make it happen
---
Get in touch today while it's fresh in your mind.
---
What's Different About Lawrence?
---
Lawrence Finance Business Advisors are here for you, whether you want to kick-start the business to optimise profit or you're growing but not quite ready to have a full board structure then we fill the gaps to help transform plans into profits
Here's how we work with you:
---
Here's what Paul had to say
Fitzroy Crossing Buses have been consulting with Lawrence for over 11 years and value the financial bird-eye-view they get with our integrated professionals
Impressed by their knowledge and expertise
"In business you need advice you can trust, that is in-line with your personal and professional goals and that's what we get from the team at Lawrence.
We don't make any business decisions without consulting Reegan or Brent first, and I know they bounce ideas off of one another to get us the best results."
Paul O'Keeffe, Managing Director
---
Join Our Existing Clients who Enjoy Peace of Mind Knowing We're Only a Phone Call Away... Enjoy Your Complimentary Consultation…
Our complimentary in-depth consultation is a risk-free way to see if we're a good fit – after all it's all about the relationship!
We pride ourselves on getting to know what makes you tick – we understand the value of getting the right finance solutions in place and want to make that easy and simple for you. Book your no-obligation risk free consultation and meet our expert team who are here to help you find the best option whatever your situation.
---
Who do we work with?
---
Business owners looking to hand over the reigns
Why? Because you want to set-up a smooth transition plan that will take care of the business you've created.
Stressed Directors who are experiencing debt crisis
Why? Because you don't know where to turn and now the house and marriage are at stake. Take action and let us be part of the solution.
Smart business owners who are looking to grow
Why? Because you're busy running a successful business and appreciate decisive action and timely advice.
---
Let's make it happen
---
Get in touch today while it's fresh in your mind.